Have you ever seen people running inside a big ball chasing a soccer ball? Maybe you would also like to try this not so long-discovered game? Read our 'Bubble Football History' article and learn more about this sport!
Bubble Football History – About Bubble Football
If you haven't heard of Bubble Football, you're probably interested in knowing what's different from the original soccer. This not so old game is not only a sport but also a form of entertainment as it has far fewer rules than its original counterpart. Players compete in two teams in the same way to score as many goals as possible in the opponent's goal, but there are no yellow or red cards here! What makes the game funny is that you have to do it all inside a huge ball, hitting your opponent! Bubble Soccer is a 100% safe sport as the players inside the bubbles have shoulder straps and inner handles.
Bubble Football History – The Origin Of The Game
This sport started in 2011 as a joke in a Norwegian comedy sports show, Golden Goal, with hosts Henrick Elvestad and Johan Gold. They didn't even think that what they were joking about at the time would lay the foundation for such a fun sport! Subsequently, a video appeared on Youtube in 2014, after which there was no stopping, everyone wanted to try Bubble Football! This game also appeared on the American TV show Shark Tank. Although no agreement could be reached with the TV show's panel of investors the appearance of the sport generated huge press coverage.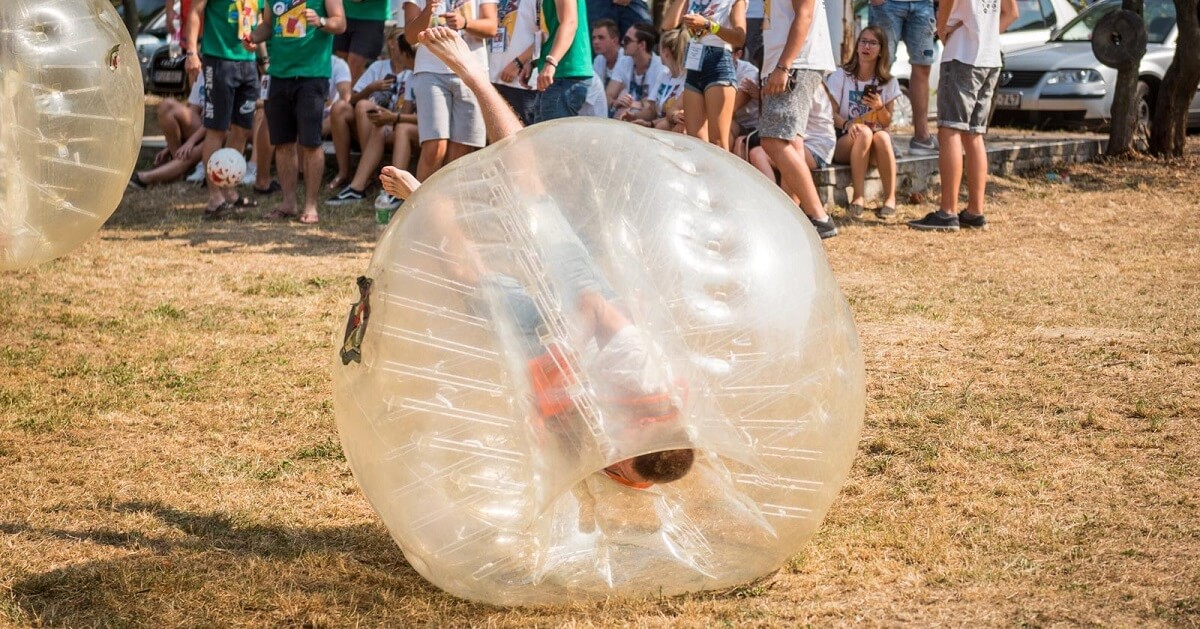 Now that you know our 'Bubble Football History' article, you're probably curious. You want to travel and discover exciting places and programs in the summer? Visit Budapest, where you can also try this special sport! The weather should not interfere with this program as we can provide indoor and outdoor tracks as well! Choose from our packages and have fun!
https://bubble-football-budapest.com/wp-content/uploads/2020/05/bubble-football-history-2.jpg
630
1200
Nemes Andras
https://bubble-football-budapest.com/wp-content/uploads/2018/11/logotext8transsmall.png
Nemes Andras
2020-06-08 14:20:27
2020-06-08 14:20:27
The History of Bubble Football