Have you ever been confronted with the prices of a program on the spot during a trip? We believe you if you say that it's an unpleasant experience, as you may need to reorganize your entire holiday. If you would also like to plan well in advance how much you will probably spend, then read our Zorb Football Prices Budapest article; after reading this you will not be surprised! 
Zorb Football Prices Budapest – What Do You Need To Know About Zorb Football?
Zorb Football or Bubble Football is a fairly new sport that is more of a pastime, as there aren't many rules other than kicking into the goal. The point is, players run in huge balls on the pitch after the ball, trying to score a goal and of course bump into each other! Since there are no red and yellow cards, they cannot be expelled from the game. If you think stumbling over each other is dangerous, we must reassure you, as Bubble Football is a 100% safe sport. Inside the huge, impact-resistant balls, the shoulder straps and inner handles ensure your safety. As a result, this game can be played regardless of gender or age. Don't worry if it's raining as we have outdoor and indoor pitches too!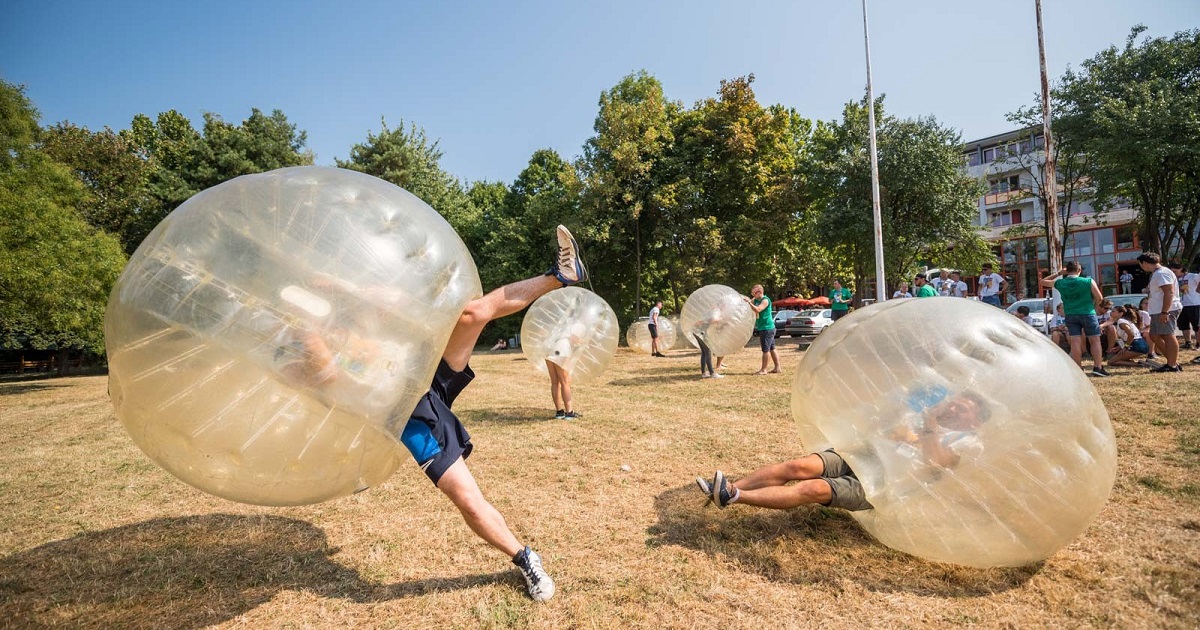 Zorb Football Prices Budapest – What Services Can You Use?
Some of our services vary from package to package, but there are basic services that you can find in all packages. These include a 1-hour long Zorb Football game, pitch rentals, English-speaking staff and a Music Speaker. Extra services include transport, a round of beer after the match, a visit to the 3 ruin pubs, unlimited beer and wine (1 hour). In addition, there are high-end programs such as attending an international party in a club as a VIP guest and the Beer Bike tour, which includes additional services.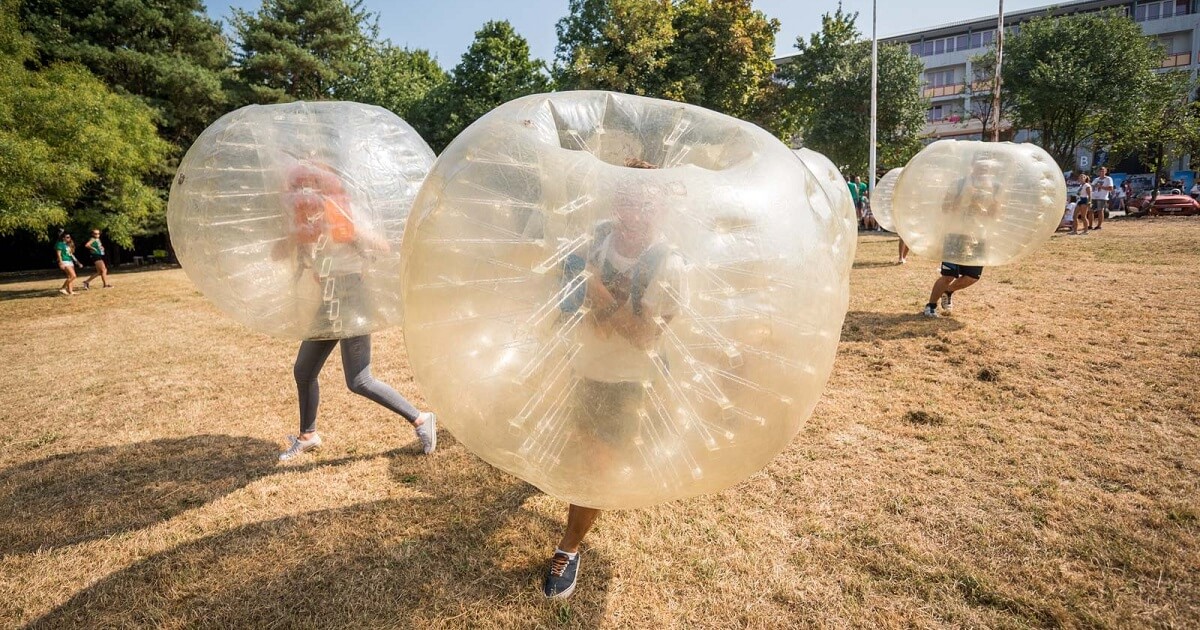 PACKAGES AND PRICES
A minimum of 6 people must participate in our BASIC PACKAGE (6 € / person). This includes an hour of Zorb Football, the price of the pitch, English-speaking staff and a music speaker. A minimum of 8 people must play within our additional 3 packages. Our PREMIUM (stag party) PACKAGE (25 €/person) includes extra transport to the program venue and a round of free beer. The remaining two packages include the Premium Package.
With PUBCRAWL PACKAGE (35 €/person) you can take part in pubcrawl with a guide, a 3 ruin bars tour and an international VIP party. Last but not least, you can have unlimited beer and wine for an hour! With BEERBIKE PACKAGE (€ 50 / person) you can take part in a 1.5-hour long Beer Bike tour with 20L of beer, a beautiful guide, a sober driver and free transport.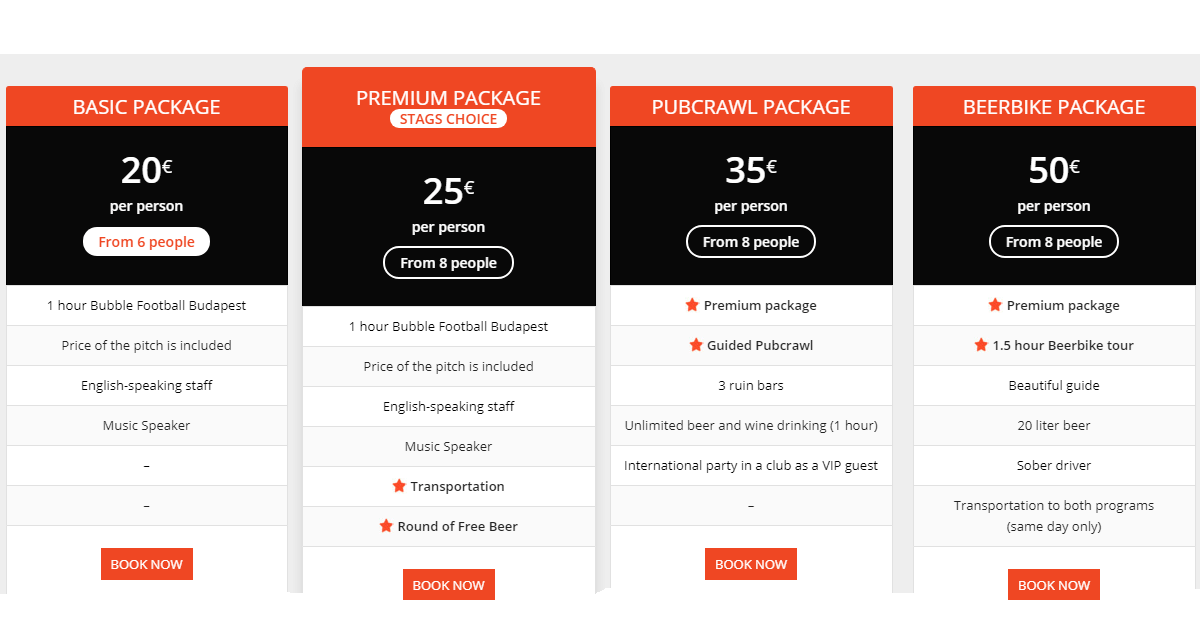 Now with Zorb Football Prices Budapest article you can plan your days better here in the Hungarian capital. Try new entertainment options and get unforgettable experiences! If you want to try a really exciting new sport, we look forward to seeing you!
https://bubble-football-budapest.com/wp-content/uploads/2020/05/zorb-football-prices-budapest.jpg
1068
1600
Nemes Andras
https://bubble-football-budapest.com/wp-content/uploads/2018/11/logotext8transsmall.png
Nemes Andras
2020-05-22 14:05:34
2020-05-22 14:06:45
Zorb Football Prices Budapest